Joseph joined Stryder in 2015. He considers his peers at Stryder to be like a second family to him because everyone is so friendly and helpful. He finds connection with our elderly and vulnerable clients and likes to assist them with his work in honour of his deceased parents. Previously Joseph worked as a driver for children with disabilities.
Outside of work Joseph enjoys various sports and fishing; he plays badminton once a week and jogs most days to stay fit and healthy.
Virginia is Stryder's General Manager and has seen the organisation become the well-known and trusted business it is today.
"It's a privilege to work at Stryder and to have been instrumental in it's growth, systems upgrade, strategic direction, and branding."
Virginia is passionate about community transport and seeing the difference it makes in the lives of the people we help. She leads an incredible and supportive team of both employees and volunteers and recognises the importance each team member plays in making the organisation a reliable, caring an active part of the community we serve.  Nothing gives her more pleasure than a call from a happy client, just ringing to say thank you for their trip and for the extra effort the driver and team went to.
In her spare time Virginia enjoys reading, photography, travel and spending time with friends.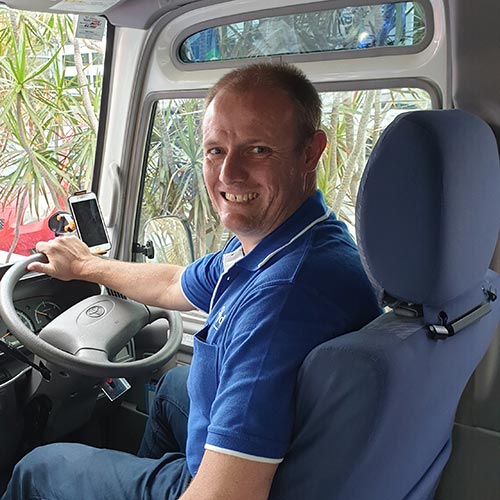 Bryce joined the Stryder family in November 2020 to lead the Operations Team. He has previously worked in various transport roles across Sydney, including public, charter groups and most recently tourism. Bryce is continuing the legacy Stryder has developed around superior customer experience, reliable transport and specialist requirements, whilst also moving the business forward into the future.
Outside work life, Bryce enjoys spending time with his 3 young boys, who keep him on his toes and, also all things sports and in particular football (soccer), of which he still continues to play competitively.
Business Development Manager
Cathy is Stryder's Business Development Manager. She comes from a background of various roles, including event management, group tours, cross cultural consulting and aged care in the field of developing and growing social programs to prevent social isolation. Cathy has a passion for reaching out to our community regardless of age, level of mobility and cultural background to keep all socially connected. Cathy's goal is to understand the greater needs of the community and give them wheels to achieve it. 
Outside of working hours Cathy enjoys keeping active with beach and bush walks, socialising with friends, cooking and catering for group activities and is always available for a chat over a coffee.
Office & Volunteer Manager
Lara joined the Stryder family in 2022 after previously holding varied sales, logistics and retail management roles.
"I love talking to our clients and try to always be a bright spot in their day.  I consider it a privilege to work for such a wholesome not-for-profit business, with colleagues who really care about the crucial role Stryder plays in the community. I've witnessed first-hand how our work improves people's lives, and I'm constantly inspired by our wonderful team of dedicated staff and volunteers!" 
Outside of work Lara loves bushwalking, gardening, history, learning new things, and spending time with her loved ones.
Client Services – Despatch
Jean joined the Stryder staff in 2022 after previously working as an Executive VA and receptionist for a multinational BPO company.  She loves working at Stryder because we have such lovely clients.
"I love the interactions that I have with our clients.  No two days are the same."
 Outside the office, Jean loves aerial photography, spending time with her family, and cooking up a feast!
Client Services – Scheduling
Jeff is responsible for scheduling our clients with specific vehicles to available drivers. Prior to his work with the community, Jeff worked in the corporate world as a Sports' Journalist, and more generally as a journalist.
"I absolutely love working at Stryder, it's a sincere privilege working with the staff, but I must admit – I love being responsible for getting our  special clients to and from their appointments in a friendly and safe manner."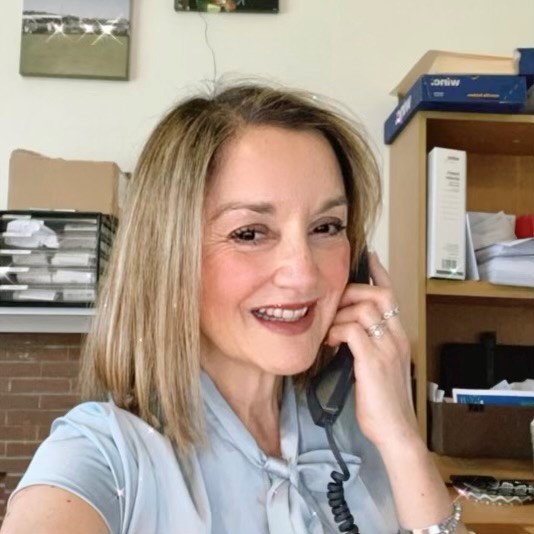 Guiselle joined the Stryder team in 2022 after previously working for a different community transport provider for many years. At Stryder she looks after new client intake and our wonderful Social Program, as well as day to day bookings and enquiries.
 "I love working at Stryder as there's always a lot of variety.  I especially love when clients call to give me positive feedback about a trip I planned, and I know that what we do here really helps people."
 Outside the office, Guiselle loves spending time with her family, and keeps active with pilates and getting out and about; often scouting possible locations for our Social events.
Gunawan joined the Stryder family in 2020. He really likes working at Stryder because everyone from his fellow drivers, to office staff, and managers are very friendly and professional.  Previously he worked as a transfer driver, transporting passengers between Sydney Airport and various hotels across the City. 
Outside of work Gunawan enjoys watching comedy movies, exercising, going for long walks, and of course, driving!
Driver/Client Services – Despatch
Malia has been an employee of Stryder for over 10 years now.
"Working in this organisation and the Aged Care / NDIS industry has been an amazing life learning experience. My role is to transport our clients to and from their destinations such as medical, social, shopping, etc. On these trips, our clients like to share their stories, their feelings, sometimes whether they are lonely or happy.
I try to empathise with our many clients, showing compassion and providing assistance to meet their needs. Stryder values its clients and acknowledges the importance of  understanding their needs and goals so we can provide the best level of service. I enjoy working here. We have a great supportive and positive network in our staff and volunteers."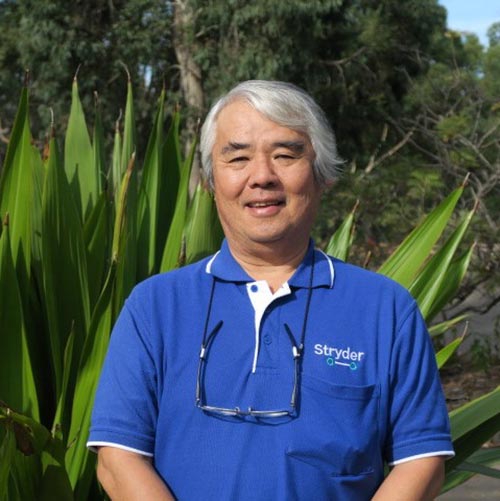 Naoto has been working at Stryder for over 10 years now. He studied at TAFE in Community Services Certificate 3 . It helped him to understand clients' needs to constantly provide better customer services. He has good communication skills, which he gained from his previous working experience as a driver's guide for over 20 years. About our clients, Naoto has this to say;: "Your smile makes me happy and I enjoy working for you at Stryder."
Yaqub joined Stryder as a volunteer driver in 1996 and officially became a member of staff in the year 2000. Since then he has been involved in providing community transport services such as group outings, shopping, and hospital appointments.  He has also assisted with Stryder's admin work and vehicle maintenance at times. 
Yaqub is passionate about serving the community and being of service to both his new and regular clients. Thanks to his diverse language skills, Yaqub has developed a good relationship with the culturally diverse community of Ryde including the Italian, Sri Lankan, Iranian, Armenian, Egyptian and Riverlink communities.