Community Transport Services
LOWER NORTH
SHORE SERVICE
Are you yearning to get out of the house, socialise and explore our beautiful city and countryside? Stryder's extensive social outing program might be just what you're looking for. They provide opportunities to meet new people and get out and about. Friends often book seats together and find it a great way to see the 'world'.
Stryder's day trips venture far and wide. Some days it is a scenic drive, with a lunch stop overlooking the beach or our beautiful countryside. These trips extend to the Central Coast, Wollongong, Southern Highlands and Blue Mountains. Outings within the Sydney Metropolitan area are also popular and include trips to clubs, cafes, nurseries, art galleries, markets, outlying shopping villages and restaurants. The Mystery Trips are loved by all and add intrigue and adventure to a day out. Once a month clients enjoy the great outdoors with a BBQ picnic.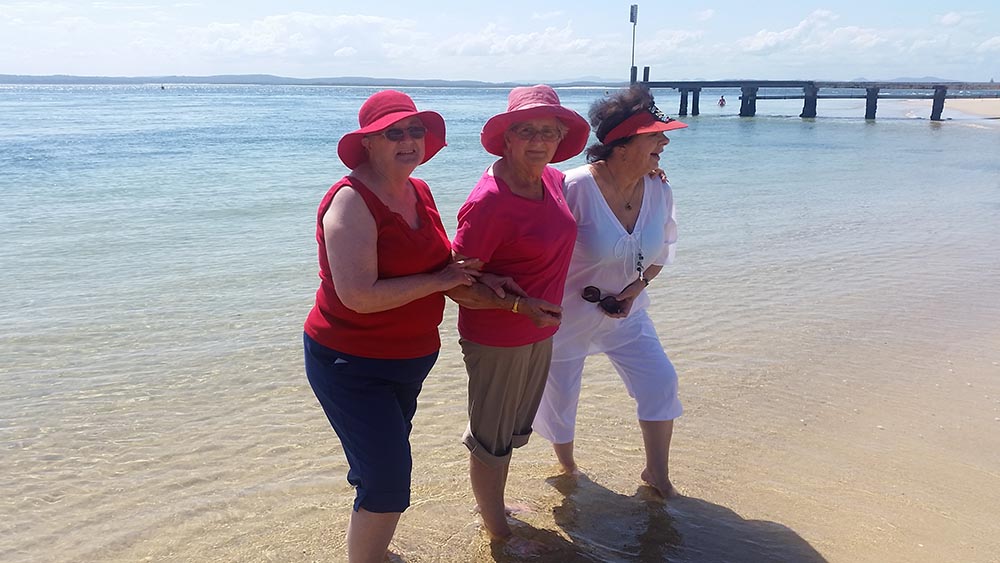 Stryder's drivers always make the days special by travelling via scenic routes, stopping for coffee breaks and their volunteer social assistants are full of energy, happy to chat or listen and always ready to offer assistance if needed.
Cost of bus trips vary, depending on destination and meal/entry fees are not included, unless stated in program.
Check out Stryder's current Social Outings Program by clicking the "Book" button below. If you are new to Stryder, you will need register your details by clicking the "Register as a first-time client" button below.
If you would like to access Stryder's subsidised service, please call My Aged Care on 1800 200 422. They will assess your eligibility and you can ask to be referred to Stryder (Community Transport, Ryde Hunters Hill).
SOCIAL DAY TRIPS BOOKING FORM